Imagine the baby of Bob Newhart and James Gandolfini joined a band.
(Actually, maybe don't. Because that's just weird.)

Blair Packham is a big bear of a man who has spent his life making music, mostly in Toronto. He is an acclaimed singer/songwriter, TV & film composer, recording engineer/producer, and educator. It's all about the music, and that's the way it's been for almost 40 years.
In cover bands right out of high school, Blair had the urge to play and sing his own material, but this wasn't encouraged on the northern Ontario bar scene in the late 70s. Offered a job as an apprentice engineer at a Toronto recording studio, Blair opted to stay in the city and hone his studio chops as well as learn how to write good songs.  The time was well spent at Comfort Sound, where Blair engineered live (and some studio) recordings for the likes of Bryan Adams, Stevie Ray Vaughan, R.E.M. and many others. He also began recording his own songs during evening downtimes and, along with high school pal Dan Levy, decided to form his own band as a vehicle for those songs.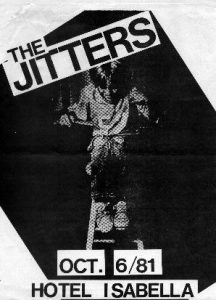 Influenced by the punk and New Wave sounds of Elvis Costello, the Clash and XTC, Blair and Danny called their band The Jitters, and in October of 1981 they played their first gigs. Attracting the attention of legendary producer Bob Ezrin ("The Wall", Pink Floyd, etc) after a year's slugging it out in bars, the band recorded demo after demo but failed to land a recording contract. Finally, Ezrin having moved on, Capitol Records signed The Jitters in 1987. During The Jitters' ten years together, Blair wrote several Canadian hits, including "Last of the Red Hot Fools" and "'Til the Fever Breaks".  The band's second album was co-produced and co-written by Jules Shear ("All Through The Night", Cyndi Lauper; "If She Knew What She Wants", The Bangles) and Blair still considers this experience most formative in his songwriting growth. The Jitters sold almost 70,000 copies of their two albums, won several local awards, were Juno Award-nominated (Best New Group, 1988) and toured constantly until their split in 1991.
Immediately upon the breakup of The Jitters, Blair began composing music for film and television. Via his production company, Blare! Music, Blair has built a flourishing career creating music for four feature films, plus Global Television, Discovery Channel, MuchMusic, YTV, The Sports Network/ESPN, Oxygen, CBC and CTV. Along the way, he co-wrote the lyrics to the original Beyblade theme song, was the voice of the theme for Rescue Heroes, and wrote themes for two talking-truck animated series (Trucktown and The Adventures of Chuck & Friends).
Still itching to have his songs heard, Blair released his solo debut, called Everything That's Good, in May 2001. The Toronto Star called it "superbly-crafted…tuneful, honest, sharp-witted, and performed with style and confidence." Written over Blair's post-Jitters decade, friends like Ron Sexsmith, Craig Northey, Mia Sheard, and Maury Lafoy helped out, along with co-producers Michael Philip Wojewoda and Jeremy Darby; songs from the collection appeared on soundtracks for movies and TV shows such as "Dawson's Creek."
In late 2003 Blair wrote and recorded  the followup disc, Could've Been King, in Vancouver with pals Craig Northey, Doug Elliott and Pat Steward (of the much-loved Odds). Together with ex-Doug and the Slugs' Simon Kendall and engineer Colin Nairne, they created a "live band" album, which was released to critical acclaim in 2004.
In 2005, Blair co-produced, with Ron Sexsmith, "What Ever Happened to Christmas" for Andy Kim ("Sugar, Sugar", "Rock Me Gently"), and the song hit Number Five on the national AC charts.
In 2010, radio co-host Bob Reid asked Blair to produce a single of Bob's song "Highway of Heroes," about the spontaneous displays of respect for Canada's fallen soldiers as they are returned to their native land. The song has become a perennial favourite at Remembrance Day ceremonies in Canada.
Finally, in addition to his other professional activities, Blair has been a longtime supporter of the art and craft of songwriting, volunteering for years with the Songwriters Association of Canada, leading seminars, booking concerts and national tours.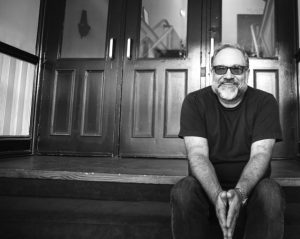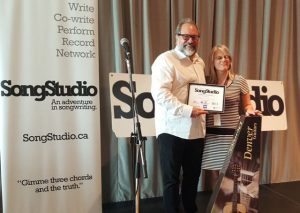 This passion led to his founding, with Rik Emmett (Triumph), the Humber College Songwriting Summer Workshop. At the end of the fourth summer session, Humber decided to not renew the program, despite its resounding success, so Blair and Rik decided to take it downtown, to the campus of Ryerson University. Re-named SongStudio, the workshop is a continuation of their work at Humber: an intense immersion in the art, craft and business of creating words and music. In 2012, the SongStudio team moved the workshop to the Royal Conservatory of Music on Bloor Street in Toronto. Guests have included Ron Sexsmith, Murray McLauchlan, Ed Robertson (Barenaked Ladies), Steven Page (ex-Barenaked Ladies), Lindy, Jim Vallance (Bryan Adams, Aerosmith), Shirley Eikhard, Jenny Whiteley, Dan Hill, Emm Gryner, Ember Swift, Shari Ulrich, Lynn Miles, Grieg Nori (Sum 41), Jules Shear (Cyndi Lauper, The Bangles), Andy Kim and many other notables. As Program Coordinator/Artistic Director, Blair sets the agenda, books the guests, and runs his own daily workshop. Planning for SongStudio 2017 is already underway (July 22 – 28, 10 am – 5 pm daily).
Blair is currently wrapping up the recording of his third full-length CD, titled "Unpopular Pop," expected to launch in April of 2017.
He continues to co-host, with Bob Reid, "In the Studio", his weekly music-oriented radio show, heard Saturday evenings 8-9 in the Toronto area on Newstalk 1010/CFRB (as well as in London, Ontario, on CJBK)