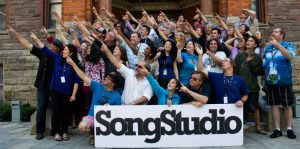 As well as making my own music and producing recordings for other people, I have been producing musical events for decades, including six annual coast-to-coast Bluebird North multi-songwriter concert tours (2002 – 2007), and 12 annual summertime songwriting workshops (2005 – present), called SongStudio, held every July in Toronto at the Royal Conservatory of Music.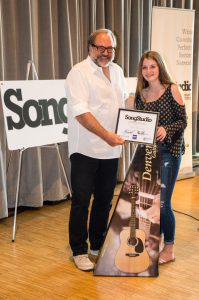 Booking songwriting, performing and coaching talent—people like Andy Kim, Kardinall Offishall, Snow, Ron Sexsmith, Lynn Miles, Jules Shear, Tal Bachman, Melanie Doane, Bruce Cockburn, Russell DeCarle, Jane Siberry, John Mann (Spirit of the West), Emm Gryner, Sylvia Tyson, Dan Hill, Neil Osborne (54:40), Bill DeMain, Ed Robertson (barenaked ladies), Steven Page (ex-barenaked ladies), Choclair, and many others—is only part of the job; successful venue rentals, production coordination, travel arrangements and so on, are some more of my responsibilities.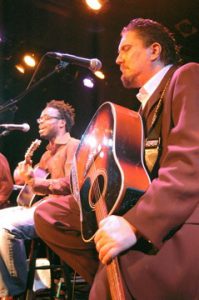 In the late 1990s, I took over producing the Bluebird North in Toronto, a songwriters-in-a-row-telling-stories event held at various venues around the city (currently hosted by the Royal Conservatory of Music). Booking three or four notable songwriters for each show is my ongoing challenge, though the enduring popularity of the event indicates the Bluebird North has become a Toronto institution.
PICTURES FROM THE 2015/2016 BLUEBIRD NORTH TORONTO SEASON: